Colors of 2021 and how to pick your sweatshirt colors?
As the winter is coming to an end, it's time for us to shift our attention towards discovering what's next in the fashion for the Spring/ Summer. With fashion, the water is always running and so is the trend. In our previous post, we already shared our list of choices for the most important 2021 streetwear trends that will catch the public eyes in the upcoming months. And with streetwear, color is everything. In that sense, today, we'd guide you through the trendiest colors of 2021 and also share some tips to find your perfect sweatshirt colors for this year's closet.
Colors of the year – 2021
When the new year comes into town, of course, everyone is waiting for the announcement from Pantone. This year according to Pantone's supreme power, is the marriage of "strength and hopefulness that is both enduring and uplifting". That's right, the king and the queen of this year's prom are PANTONE 17-5104 Ultimate Gray + PANTONE 13-0647 Illuminating.
In this chaos of uncertainty, the colors of the year clearly play the important roles of elevating human's hope and love. 13-0647 PANTONE A warm yellow shade imbued with solar fuel, Illuminating is a vibrant and happy yellow sparkling with vivacity. 17-5104 PANTONE Ultimate Gray reflects stable and dependable components that last a lifetime and provide a solid base. Ultimate Gray softly assures, inspiring sensations of calm, steadiness, and durability, with the colors of pebbles on the beach and natural elements whose weathered presence emphasizes a strength to stand the test of time.
2021 Sweatshirt colors become the muses for the upcoming collection of streetwear
Seizing the opportunity to immerse its impact in fashion, Pantone together with talented designers from New York Fashion introduced the palette of 2021 Spring/ Summer.
Explaining the choices of these colors, The Pantone Color Institute's Executive Director said that after months of quarantines, lockdowns brought by the unexpected pandemic, it's time to lighten up everyone's mood and Fashion regarding colors should definitely take some responsibilities. From the two main Ultimate Gray and Illuminating Yellow to the wheel of soothing shades.
Want more color anatomy? Go check Pantone Blog to read more and download the colors guide of 2021.
How to wear a sweatshirt extravagantly with the colors of 2021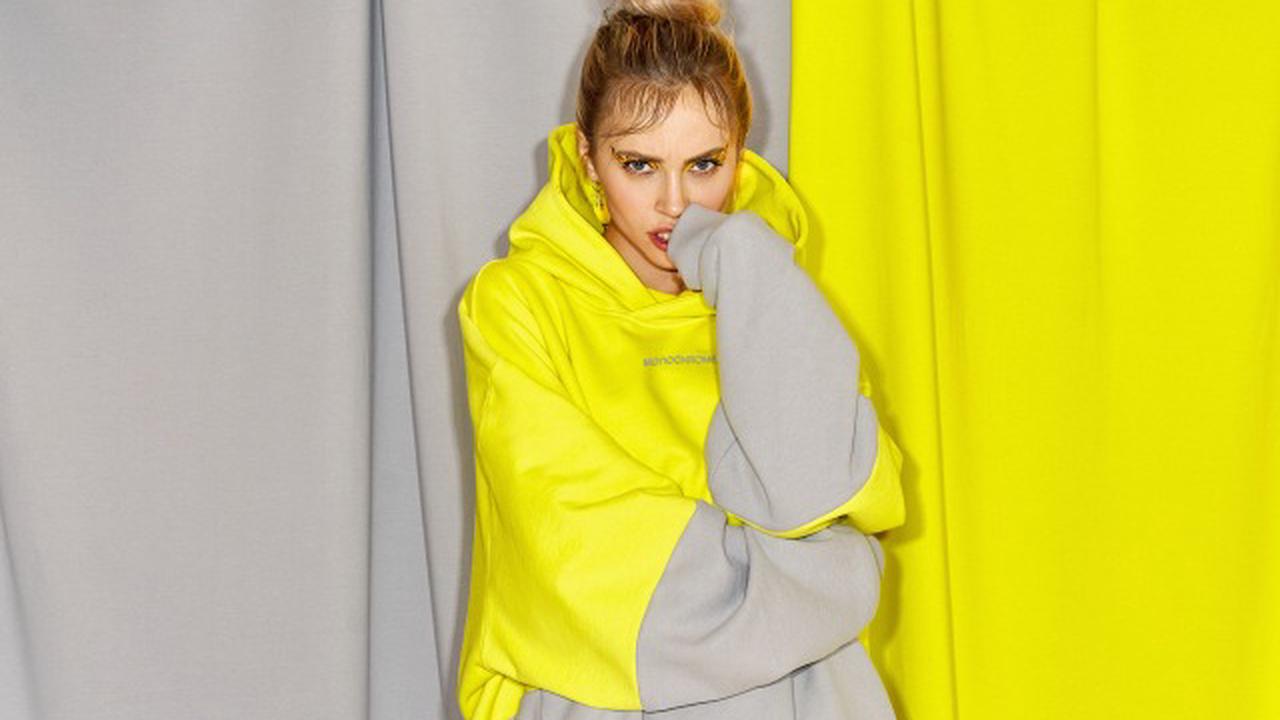 In this today post, we only focus on 2 core colors of 2021 – Illuminating Yellow and Ultimate Gray.
Illuminating Yellow – Sweatshirt colors
Given all the attention from the announcement of Pantone or even long before, Illuminating Yellow is a fun color for fashion enthusiasts to dive themselves into. Since it is a color of pop, your outfit will surely be a magnet when the color is incorporated into it. For a sweatshirt in general, let's style the illuminating sweatshirt with a pair of basic jeans for classic comfort or cargos for a more sporty spirit. Then finish the look with low sneakers and way to go!
Ultimate Gray – Sweatshirt colors
Gray is one of the safe and easy sweatshirt colors to wear but still cool and trendy. For detailed instructions and many more cool ideas to do with gray, please check the gray sweatshirt style guide out!
Do you love our sharing? Comment below to let us know your opinions. Are you looking for a basic minimal sweatshirt with a lot of edge points? Check out our favorite hoodies and pullovers from our categories here!